Why myChess.eu?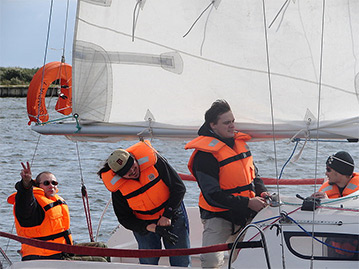 IF Research Polska
gathers developers with a passion for excellence who like to program focusing on innovation; but we also have other activities and hobbies outside of IT. One of them is Chess.
I am not a dedicated chess player compared to some of my co-workers, but I do enjoy a game from time to time.
As work doesn't always allow free hours to sit and play with a friend, I figured that playing through the Internet would be a great idea; thus allowing to have fun at any time as we IT crowds have unconventional hours :-)
I searched on the Internet for a long time for chess games that would allow to play with friends or family on the Web, but I didn't find any that fitted: most of them had small interfaces, big waiting rooms, common chats for thousands of players, only English available, and no 'human' options or interfaces that would make you feel like playing at home.
This is how the
my
Chess.eu
idea stemmed and was crystallized through an application that would make you feel like home, playing and chatting with your playing partner, one on one.
As the idea interested my IF Research Polska co-workers, we then decided to mix work and fun and write the application for the company, as a real project, making us embrace new knowledge from Chess strategies and tactics to programming excellence. And that's what we did!
The project is currently in its Beta version. We hope it is good enough to start having fun and of course with no blocking bugs... ! In case you want to report some bugs, feel free to use the contact form at your disposal.
This is what we do for fun.
Just imagine what we can do to bring your web applications alive !
If you want to know do not hesitate to contact us !
Regards,
Christophe Talleux
President of IF Research Polska
www.IFResearch.pl